AirTouch 5
Smart Air Conditioning
Experience more comfort. Enjoy more control. Save energy running your air conditioner.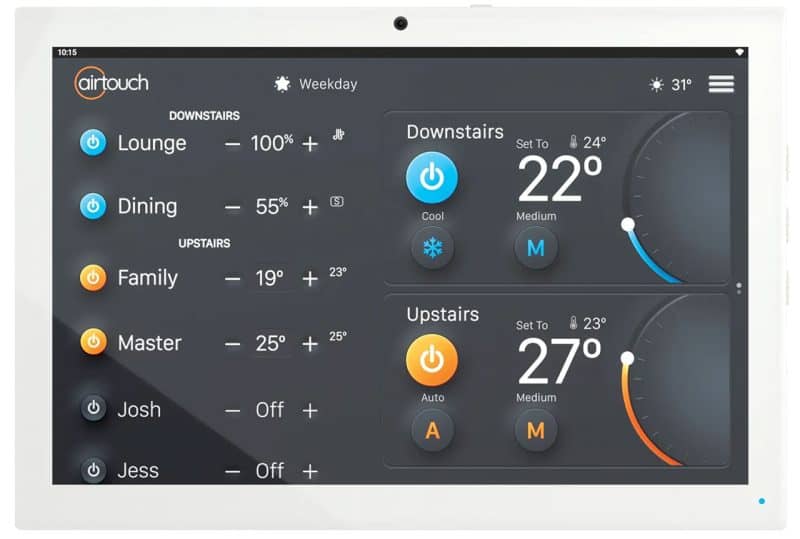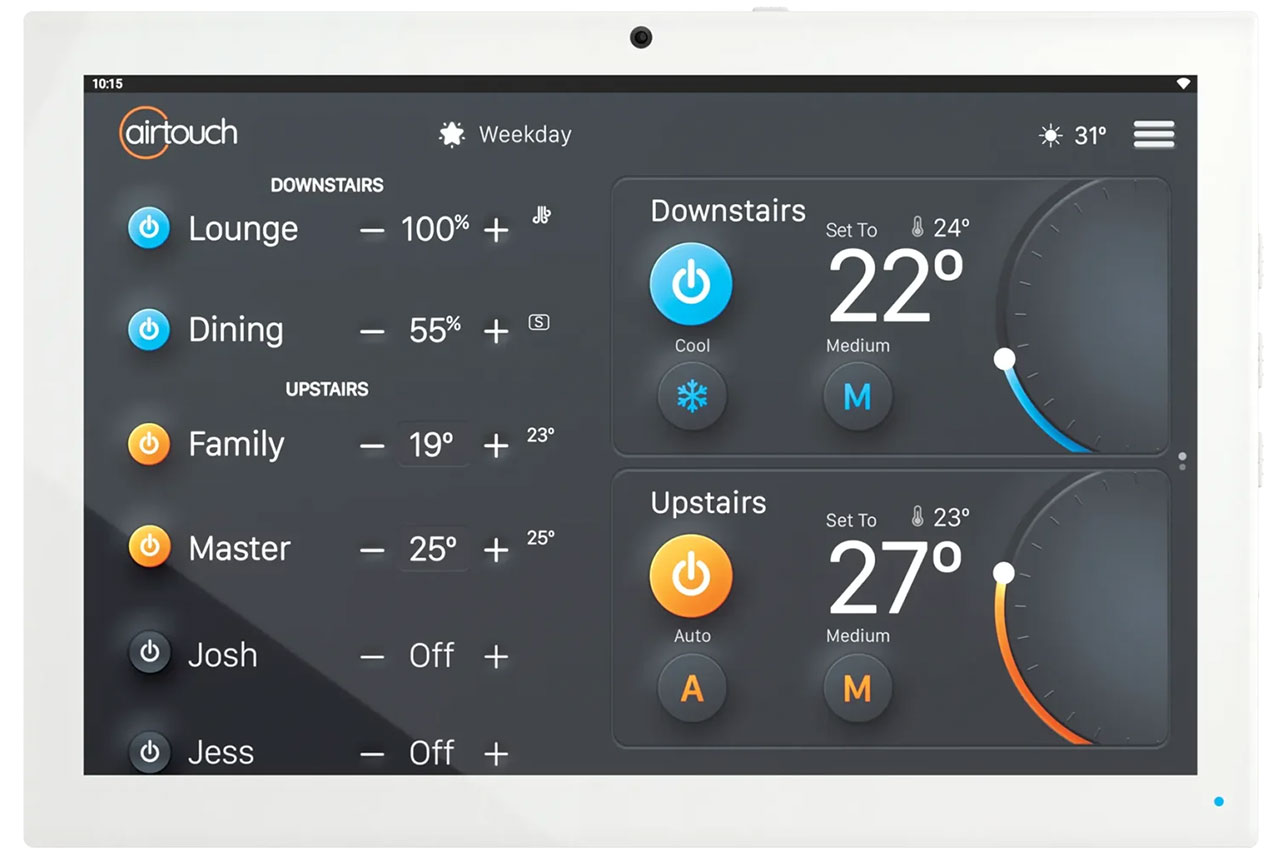 Smart Comfort
Enhance your air conditioning with AirTouch 5, the controller to manage your climate control from a touch screen, phone or tablet.
We Provide Fast, Reliable Heating and Air Conditioning Installation  in Wollongong.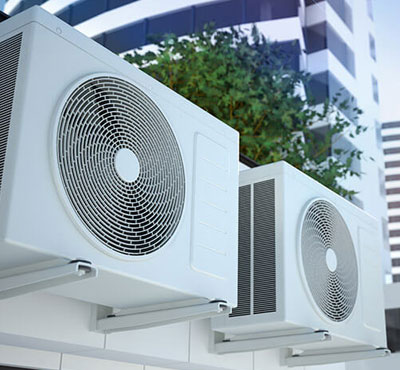 Residential Air Conditioning
Providing high quality service for your air conditioning...
Read More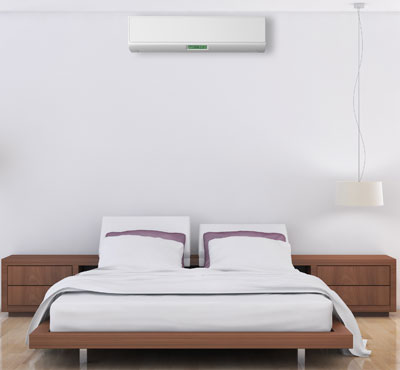 Commercial Air Conditioning
In your business often,you need to look at the bigger...
Read More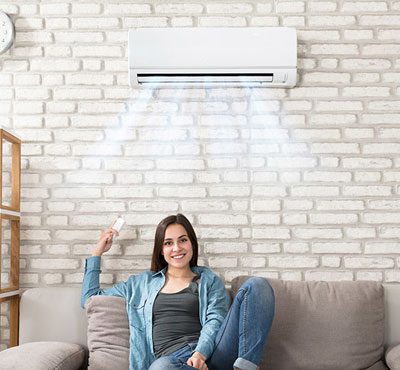 Installation
With summer on horizon heating and cooling industry...
Read More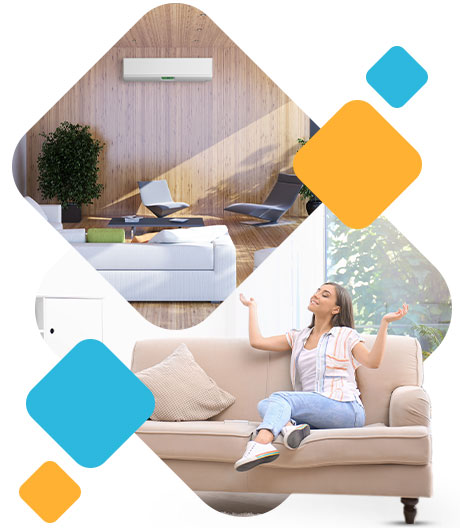 Air Conditioning Installation Specialist Wollongong
JRS Air
Having 15 years of vast experience in air conditioning installation services, JRS Air is one of the leading air conditioning specialist companies offer Ducted Reverse Cycle Air Conditioning & Split System Air Conditioning installations as well as many more servicing in the Wollongong area.
There is no job too big or small for our air conditioning specialists in Wollongong.
Never compromising on quality and keeping in mind the customer and client's requirements, we as a team strive to deliver efficient and distinct services by installing quality and reliable air conditioning units. Since the commencement of our company in 2007, JRS Air has been dealing with all types of brands and models that have dominated the air conditioning market by providing air con installations at an affordable rate.
We provide all air conditioning installation solutions that suit your needs.
We have a team of experts with over 15 years of experience that can cater air conditioning installation solutions

Strong work ethic

Essential knowledge of HVAC systems

Affordable prices

Fast turnaround times

High customer satisfaction
To request a Installation call from JRS Air,
please fill out the form below
Request a Quote
Many big companies trust in our Quality.
Step-By-Step
AC Installation
Excellent Air Conditioning Installation
Provider in Wollongong 
Residential Air Conditioning
Providing a high quality service for your air conditioning system, our Residential air conditioning crew works closely on the four main components Condenser, compressor, Evaporator and Expansion Valve, so that the indoor air quality may be free from hazards and truly protected. Specializing in all the types of air conditioning services, here at JRS Air we take into account your homes air conditioning system and modify them as is necessary to receive optimal climate conditions
And thus refining your home to assure a higher quality of air and taking into consideration the following:
Makes use of environmentally-friendly refrigerants like R-410. R22, R32
Utilizing the highest quality in materials and servicing at regular intervals so that our customers and clients may not have to pay that hefty electricity bill.
Free quotes
Affordable price
Commercial Air Conditioning
In business you often need to look at the bigger picture, as sometimes a repair is not sufficient to fix your commercial air conditioning system. This is when our commercial air conditioning professionals take the stage by handling all the ducted reverse cycle air conditioning repairs and service which includes cooler, refrigerator, coils, condensing unit, cases compressors and freezers.
Why use JRS Air?
Affordable price
Reliable and professional service
Ducted Reverse Cycle Air Conditioning
repairs, maintenance, or a brand new system installed,
Flushing / clearing condensate drain pipes
Checking all electric connections
Checking and adjusting as necessary of thermostats / controls
Serving our customers with the best quality of air conditioning installation and services across Wollongong, we go that extra mile by combining technology, insight and design so that the performance of your air conditioning system may remain optimal and enhanced.
To receive fast and efficient service across Wollongong call us at: 1300 JRS AIR/info@jrsair.com.au
Installation
With summer on the horizon, the air conditioning industry is in high demand -an air conditioning installation can be an expensive investment. And as it requires a skilled technician to execute the job, our staff at JRS Air are the right choice that you can rely on, as those rapid service and maintenance calls are being addressed by our experienced team at JRS Air Wollongong, ensuring that it continues to operate at its peak efficiency.
The best ways to accomplish this is by providing our customers with best advice for the area they wish to condition, this involves
Examining area-Analyzes the space so that the right KW size is calculated to maintain that perfect temperature
In-depth inspection of roof cavity to ensure the indoor unit can be fitted
Upholding the warranty-Most major brands have 5 years warranty
Improved energy efficiency- we will design the right air conditioning set up, so as to provide an effective heating and cooling effect, but also using the least amount of energy possible.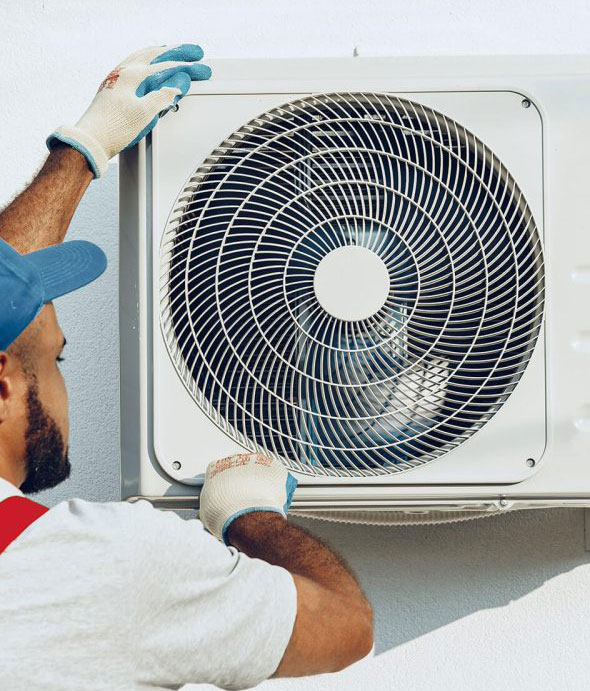 Air Conditioning & Heating Installation Services
Too hot? Too cold? Middle of the night? Give us a call anytime. We're ready.
We approached JRS Air, along with 2 other local companies to supply and install a ducted air conditioning system for our house including the recent second storey add on. From entry into our home Josh made us feel comfortable in our decision to engage JRS. He provided great options and made some great suggestions to make the most out of our budget. Josh and all of his staff were on time, respected our home and installed our system in a very professional manner. Quality work by quality blokes. All of the times/dates given, as we staged the install due to renovation works and around other trades, were met. They also removed 2 existing split systems at no charge. I wouldn't hesitate to recommend JRS Air to anyone wanting Air Conditioning expecting a quality installation and overall positive experience.
Gloria Ruvinov
2022-06-19
Thank you to Josh and the team for there 5 star service. Josh was so prompt with emails, messages and appointments. The team were so polite, respectful and clean. I highly recommend JRS.
Joanne Sheather
2022-06-02
Outstanding service from start to finish. Highly recommend Josh and his team. No question was an issue and let me tell you, I had plenty 😁 if you want fantastic service and workmanship please call JRS you honestly won't be disappointed Jo & Kev
So happy we went with JRS to install our split system. Very reliable service, on time and explained things well. Would highly recommend. :)
The team at JRS Air Conditioning were professional, respectful, hard working and got the job done in a timely manner. Josh was great to deal and his price for the supply and installation of our 14KW Samsung Ducted Air Conditioner was great. We would thoroughly recommend JRS Air Conditioning. Daryll and Tracie Boyce
WOULD RECOMMEND ABOVE ANYONE ELSE Excellent on price Beat all other quotes I'd receive Was booked out but still managed to squeeze us in the moment he had a slight gap in his bookings Nicest fella Fast installation Was explained the best ways for usage of our system as we have never had air conditioning before. This company is even OCD of placement of unit and cleaning all materials used including packaging Wouldn't be able to ever recommend anyone other than Joshua and his team
Sharon Nicholls
2021-06-18
The ducted air was installed in a professional manner within one day. We wouldnt know they had been here and the house was left in an immaculate condition. The team was happy to answer any questions we had throughout the day. We are glad we chose JRS and would highly recommend them.
We were undecided between multiple split systems, or getting the ducted split system air conditioner. Josh came down and went through all our options, and gave us a cost comparison on both and with different brands. We decided on under floor ducted split system and are so glad we did as we love it. Josh was always on time for his consultations, his communication was amazing and it was never hard getting a very prompt reply to our questions and on installation day his team were the best tradies we've had. Polite, respectful, and cleaned up inside and out for us. We would fully recommend Josh and his team over everyone in Sydney/Wollongong regions.